If you need legal services, you will likely find it convenient and enjoyable to communicate with the lawyers of your choice in person. Of course, modern technology allows us to get advice via video communication, and face-to-face meetings are often unnecessary. Nevertheless, traditionally, people find it more pleasant to personally hand over documents and see who helps them in solving their complex issues. That's why you often need a lawyer who is close to where you live.
If you live or have a business in Tennessee in the Greater Nashville area, we suggest you look into Marshall and Associates. You can also get advice from them by phone or video conference call.
The company offers assistance with a wide range of different legal issues for businesses and individuals. Read more in our Marshall and Associates review.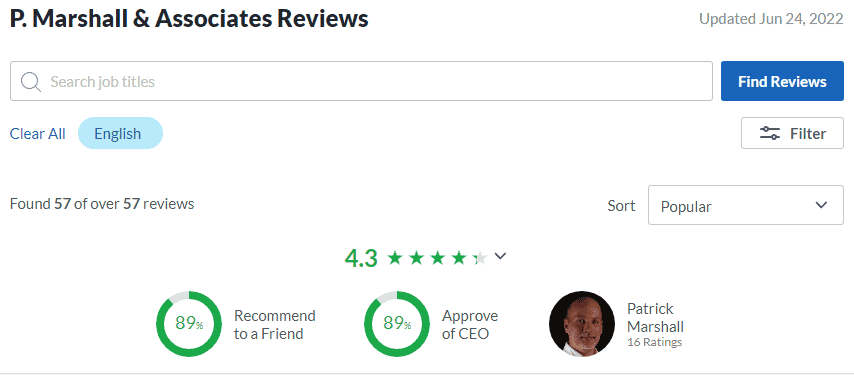 Is Marshall and Associates Legit?
Marshall and Associates PLLC was founded in 1988. The main area of activity is lawyers' services. The company works in accordance with all laws, has all necessary licenses, and its employees are professional and experienced attorneys.
You can always find information about it in the list of registered companies in the state of Tennessee, including finding the current Marshall and Associates registered agent and other legal information.
Practice areas:
Family law;
Probate law;
Wills and estate planning;
Personal injury;
Criminal defense attorneys;
Bankruptcy Law;
Settlement of student loan debt;
General Law.
You can always request a license from the company attorney of your choice as well as get an initial free consultation.
Marshall and Associates Overview
Marshall and Associates is a well-known Tennessee law firm with extensive experience. With more than 75 years in business, the firm has demonstrated reliability, stability, and a high degree of client care.
The attorneys who work at Marshall and Associates have previously gained practical experience in the judiciary, military, and law enforcement. Each specializes in certain types of legal services. As a result, you can turn to Marshall and Associates and get professional help with a wide range of services, from family law to criminal defense as well as help with your business operations.
Marshall and Associates, unlike many law firms, does not provide LLC formation services, but you can always get professional advice when drafting documents.
Marshall and Associates Leading Experts
Trey Marshall
Trey Marshall is an attorney with very extensive experience in areas such as:
Criminal Defense;
Domestic Relations;
Wills drafting;
Personal Injury;
General Law.
Trey Marshall graduated from the University of Tennessee in Martin (1999, BA) and Cecil C. Humphries Law School in Memphis, Tennessee (2002, JD). He has been in private practice since 2003, handling hundreds of criminal and domestic cases, including contested and uncontested cases.
Ellis Marshall, Jr.
Ellis Marshall, Jr. is a co-founder who has been with the company since 1988. He specializes in the following areas:
Criminal Defense;
Domestic Relations;
Probate;
Personal Injury;
General Law.
Ellis Marshall, Jr. graduated from Walter State Community College in 1975, then successfully graduated from East Tennessee State University in 1977. In 1984, he received his law degree from Nashville Law School and became a Juris Doctor.
Ellis Marshall, Jr. has been in private practice since 1988 and in 27 years, has handled thousands of cases, both contested and uncontested.
Lindsay Lawrence
Lindsay Lawrence is an attorney also practicing in various areas of law, including criminal and family law, drafting wills, and general law. She graduated from the University of Tennessee at Knoxville in 2010 with a Bachelor of Arts. In 2013, she received her Juris Doctor from the University of Memphis.
She worked as an assistant to the Honorable Charles D. Susano, Jr. of the Eastern District of the Tennessee Court of Appeals. She interned in the legal department of Orion Federal Credit Union in Memphis. In recent years, she has been active in her own practice.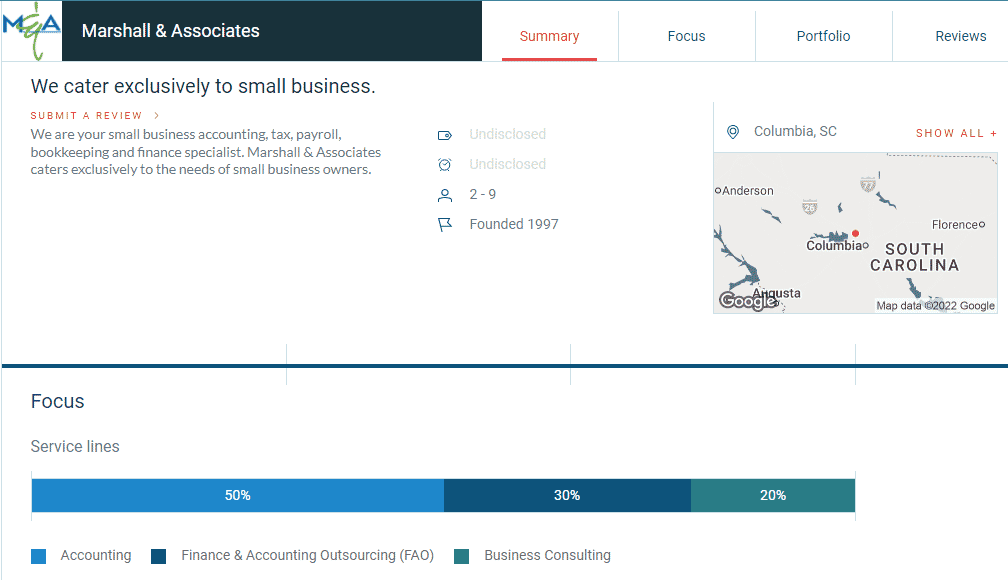 Marshall and Associates Reviews
Marshall and Associates is rated 4 to 4.8 out of 5 on social media and review sites. The number of reviews is not impressive, but you can see them on sites like Facebook or Google.
If you study Marshall and Associates PLLC reviews, you will see that some customers express dissatisfaction. But this is not surprising as not all court cases are won by the company's attorneys. Still, the vast majority of people write about the professionalism of the attorneys, reliable and comfortable cooperation, and excellent results.
Marshall and Associates Pricing
On the company's website, you'll find detailed descriptions of services, general Marshall and Associates reviews, contact information, lots of useful information about law changes, and helpful blog tips.
But the pricing info for services is completely missing. All you can learn prior to the consultation is that these professionals strive to provide the best possible quality services at competitive prices.
This practice is common among attorneys who do not provide standard service packages and prefer a personalized approach to each client.
Marshall and Associates offers everyone a detailed free consultation over the phone or in-person at the office. The company guarantees confidentiality in everything including free consultation. Thus, you will learn how your rights will be protected, get useful advice on how you can act on your own, and receive information on the cost of services.
Marshall and Associates Pros and Cons
| Pros | Cons |
| --- | --- |
| Great experience - since 1988 | Lack of information about prices |
| Positive reviews and ratings from clients | The number of reviews is relatively small |
| Legal assistance in almost all spheres | |
Marshall and Associates Contact Information
Marshall and Associates website
https://marshalllawtn.com/
Email
[email protected]
Marshall and Associates address
10574 Lebanon Road, Mt. Juliet, Tennessee 37122
Working hours
Monday – Friday: 9:00 am – 5:00 pm
Closed on Saturday and Sunday
Marshall and Associates phone number
615–885–4335
615–885–6654
FAQ