Have you decided to start your first business in the United States? Or perhaps you already have a business and are planning to start another company? Either way, the help of an LLC formation service will be very advantageous to you. Employees of such companies can make the LLC formation process a lot easier, save you time, and allow you to focus on what you do best.
What's more, such companies provide their services for a very reasonable cost. You won't spend all of your startup capital to pay for their services. In any case, this will cost you less than the help of professional attorneys. Lawyers rate their work by the hour, thus, their help in registering your business will cost you several thousand dollars. Although there is no doubt about the quality of their services and individual approach, LLC formation companies also boast of the high quality of assistance provided to clients.
Today, we're going to talk about one of these companies, Deluxe. We are impressed by their list of services and comprehensive assistance. This firm can give you the help you need at different stages of your business development from formation to promotion and optimization. It's a real lifeline for businessmen! If you have an incredible business idea but have little experience and do not know how to make it a reality, Deluxe can help you with everything! We want to tell you as much as we can about this company right away. Let's go!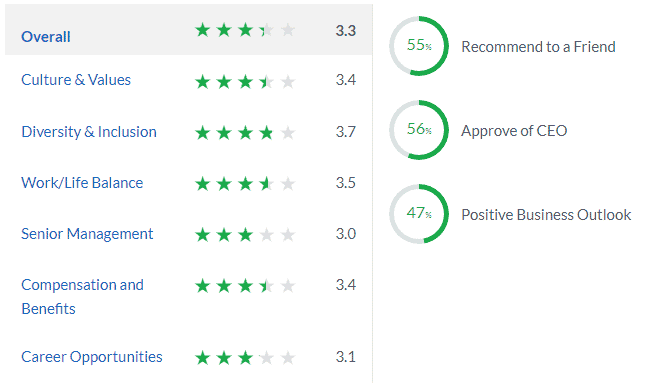 Is Deluxe Legit?
Deluxe has a century of history! There are few companies that can boast such extensive experience. Deluxe has been on the market for over 100 years, although during that time, it has managed to shift its focus and grow to incredible levels. Over more than 100 years, customer needs have changed dramatically, and the company has tried passionately to stay abreast of trends and provide relevant assistance. In 1990, this company started to work with business clients.
From early 2010 to the present day, Deluxe has acquired more than 50 different companies in order to expand its list of services and provide the most comprehensive service to businesses at different stages of their formation.
Although this company is headquartered in Minnesota, USA, they also operate in other countries:
European countries;
Canada;
Australia.
Deluxe LLC Review
Deluxe will take on your company when your business is just an idea. They will be able to advise you on this idea and make the necessary projections. Evaluating the viability of the idea is very important at the beginning of the business. Then, Deluxe will help you register your LLC so that you can operate legally and break no laws.
The next step where Deluxe will be your support and backbone is to help you with branding and promoting your business. The employees of this company know exactly how to attract customers and make your business compelling to them. Moreover, you'll have a wealth of handy tools to make sure your business is not only attractive externally but also works like a Swiss watch internally.
These can be:
Tools for optimizing your website;
Marketing tools;
Setting up payment systems;
Tools for financial optimization of your business.
Deluxe can do it all. This is one of the most comprehensive solutions we have seen on the market of such services.
Based on the comprehensiveness of this service, we concluded that they work with small startups, as well as large corporations. And what is most admirable: Deluxe can be useful for any type and scale of business.
As for the personalized approach to working with clients, we were able to notice a slight flaw in this. We will talk about this in more detail in later sections of this article. But now, we would like to point out that Deluxe has a call center, which is constantly ready to provide assistance to its customers. The customer support workers are on call and will answer all your questions.
In our opinion, the variety of services and the vast experience of Deluxe Corporation are unequivocally and undeniably trustworthy.

Deluxe Business Pricing
Since Deluxe provides many different services and has a huge number of subsidiaries, it is simply not realistic to discuss the cost of all services in one article. If we dwell in detail on every type of assistance this company provides, our article will be endless. We see more value in having every interested user visit their handy website and be able to learn more about the services that are relevant to his or her business. Their site also provides detailed information about the prices of these services.
We can't help but note that Deluxe's website is an excellent and convenient tool for working with the service. Given the size of this corporation, we might have expected to see a complicated and confusing website with a lot of information that is written in difficult legal language. But in fact, we saw a user-friendly platform that is clearly organized and has a nice interface. The structure of the site is intuitive, and you're sure to find what you're looking for quickly and easily. All services are divided into categories.
First of all, we would like to stipulate the business registration services and the main additional services' cost. This way, you can generally evaluate their pricing policy and see if it's suitable for you.
As we mentioned in the previous section of our article, Deluxe works with businesses of different sizes. This means that their pricing may vary depending on the size of your company. If you have a small startup, you need fewer services and tools, which means the cost will be lower.
In terms of founding a company, Deluxe has a subsidiary called MyCorporation, which they jointly own with Intuit Inc. MyCorporation is the one that has been doing all of the business formation services since 2018. It is a reliable business formation service that was one of the first on the market to offer this type of online LLC registration.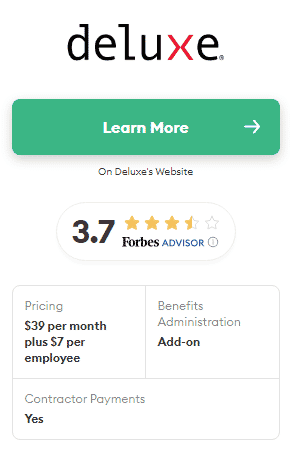 All services are available online. You can easily register a company from the comfort of your home. Deluxe, together with MyCorporation, offers such packages:
Basics
$99+ state fees
This is a core package that includes the most important features. It allows your business to start operating legally because the main document of an LLC or Corporation is the Articles of Incorporation. As soon as the Articles of Incorporation are accepted in the state, your LLC is considered to be registered.
So, the services included in the Basics package are:
Articles of Incorporation;
Name Availability Search.
Standard
$124 + state fees
The standard package includes a more extensive list of assistance. However, we believe that these services are also necessary to successfully conduct business in the United States. The cost of the included services is average for the market.
The Standard package includes:
Articles of Incorporation;
Name Availability Search;
Bylaws, Minutes, and Waivers;
Annual Report service.
Deluxe (Registered Agent Services)
$224 + state fees
In the Deluxe service package, we can see the inclusion of one of the most important services: Registered agent service. Having a registered agent is a prerequisite for doing business in the United States. Although you can be a registered agent for your company, there are many disadvantages to such a solution. That is why most business owners choose the help of such services because it greatly simplifies their activities.
The Deluxe service package includes:
Articles of Incorporation;
Name Availability Search;
Bylaws, Minutes, and Waivers;
Annual Report service;
Registered Agent services.
Premium
$324 + state fees
The name of this package speaks for itself: it is the highest level of assistance that the company is ready to provide in registering your business.
Premium Package includes:
Articles of Incorporation;
Name Availability Search;
Bylaws, Minutes, and Waivers;
Annual Report service;
Registered Agent services;
MaintainMyBiz services.
As for the other services that Deluxe provides, they include:
Brand Creation. This service costs $299. Employees help you register a trademark and create a brand from scratch.
Customer Engagement. Marketing tools to attract customers will cost your business $313 per month. This way, you can make your business popular and recognizable;
Financial tools. To find out the cost of these solutions individually for your business, you need to fill out an application online and get a personalized proposal with a cost calculation from the company's staff.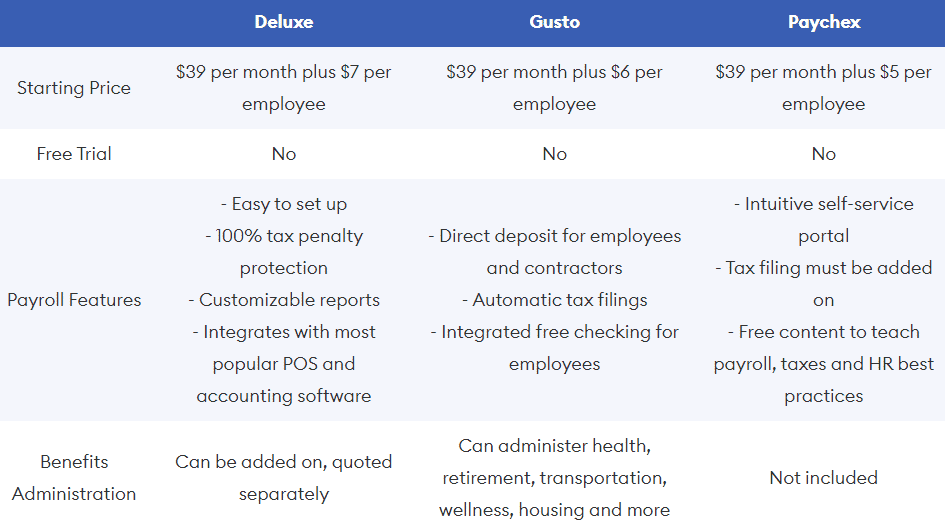 Deluxe Business Reviews: Pros and Cons
We've extensively praised Deluxe Corporation in every line of this article, but we realize that no company is perfect. In this part of the article, we will tell you about the pros and cons of Deluxe that you will encounter when working with them.
For your convenience, we'll talk about the pros and cons in a small table so that you can better and easier evaluate them. Then, we'll describe each of them in detail. That way, you'll be able to understand more about the specifics of how they work. Let's go!
| Advantages | Disadvantages |
| --- | --- |
| Over 100 years on the market | Less personalized approach to clients than when you go to a private attorney |
| Provide a full range of services | Prices for some services are significantly higher than the market average |
| Have a user-friendly website and reliable customer support | There are hidden extra fees |
Advantages of Cooperating with Deluxe
Let's start with the main pros that this company boasts.
Over 100 years On the Market
A century of brand history is an enviable feature that can't help but inspire trust and respect for the company. If 107 years after the company's founding, thousands of customers continue to choose Deluxe, it shows a high level of their expertise in this niche. And that's the highest praise. It sets Deluxe apart from its "young" competitors.
A Full Range of Services
The variety of services Deluxe provides is overwhelming. At any stage of business development, your company can get expert assistance from Deluxe Corporation employees.
Deluxe Corporation will help you test your business idea, register your company, and make sure it is operating legally. But they will also provide you with branding tools, website optimization, financial optimization, marketing tools, and more. All this will help you bring your business to a high level. You won't just get a registered company but a successful business that's ready to evolve and scale.
User-friendly Website and Reliable Customer Support
We were pleasantly surprised with how such a large corporation with such an extensive list of services was able to avoid making its website a cumbersome dumping ground of information. They categorized everything very conveniently and divided it into blocks. The site is very user-friendly and easy to work with. You can find the information you need in a few clicks.
However, if you still have questions, then you can submit your personal information with one of the many feedback forms on the website. Representatives of the company will contact you and tell you more details about the services and prices. You can also contact the client support service directly. Sometimes, the waiting time may be longer than you expect, but you are sure to receive expert help and answers to all your questions. We'll talk about Deluxe support later in this article.
Disadvantages of Cooperating with Deluxe
With all the good things going for Deluxe, the company still has some drawbacks. Let's look into them.
Lack of Personalization when Working with Customers
Because we are dealing with a huge corporation with dozens of service types and thousands of customers, personalization in customer service can sometimes suffer. Deluxe obviously does its best to be closer to customers but sometimes fails to provide quality personalized communication.
Many solutions and offerings are standard for all users or a group of users. This is not surprising for a company of this size.
Prices Are Above Market Average
We thought long and hard about whether we should include this point in the company's list of shortcomings. The prices for some of Deluxe's services are indeed high. At the same time, it is quite rare to come across this list of services in one place, which means it is quite unique. Moreover, in the long term, investments are recouped and appropriate. But for small companies, it can be a negative aspect because it may "eat" a large part of their starting capital.
We are confident that you can choose from a Deluxe list of proposals exactly what will meet your needs and will be affordable to you. Also, you may consider cheaper offers on the market if the company's prices risk hurting your budget.
There Are Hidden Extra Charges
You might not even know you're overpaying and dealing with hidden fees, but we'll tell you all about it.
As we noted above, Deluxe has about 50 subsidiaries. Also, the corporation has many partners that help it with providing specific services. What does this mean? Every time customers are paying not only for the service but also for Deluxe's intermediation. These are hidden fees that you may not pay attention to. However, they are present, and this is a fact. Double-check to see if Deluxe is a reseller for certain services. Maybe, ordering a service from a partner directly will be more profitable for you.
Still, sometimes, the cost of services through an intermediary is lower because partners try to provide each other with the most favorable conditions for cooperation.
Deluxe Contact Information
Deluxe Corporation's contact information block will be extensive, as it should be for a large company.
Deluxe Corporation's physical address is in Minneapolis, Minnesota, United States.
The managing officers of Deluxe Corporation are:
Barry McCarthy (President and CEO);
Scott Bomar (chief financial officer);
Cheryl Mayberry McKissack (chairman).
Deluxe Corporation has over 6,500 employees.
You have several options for contacting company representatives:
Through a form on the website;
By email;
By phone.
When you fill out the form on the website, you will be graciously asked how you would prefer to receive an answer from the representatives: by phone or email. Choose the appropriate option and wait for an answer.
You can also call this corporation's customer service team directly. Deluxe has many customer support departments. Each of the departments is dedicated to supporting customers on different issues. Therefore, we offer several phone numbers for you to contact the representatives. You will be able to choose the department that can answer your questions.
LLC/Corporation Registration
877.692.6772
M.-F. - 7:30 A.M. to 4:30 P.M. PT.
Business checks and supplies, electronic checks, printed products
800.328.0304
Advertising products, print marketing, and retail packaging
833.437.0560
Websites and online marketing
800.784.7389
Payroll and personnel management
800.729.5910
Email
[email protected]
Deluxe Corporation Customer Service
Having generally evaluated the customer reviews of Deluxe Corporation's customer service available online, we conclude that they operate quite responsibly.
Here's what users write on the well-known review site Trustpilot:
Nathan Shipley: Amazing customer service and creativity!
I was very pleased with all the work, dedication, and service I received. Thank you so much!
Over 65% of Deluxe Corporation's customer support reviews confirm Nathan Shipley's words of praise and express satisfaction with Deluxe.
But of course, a company with so many customers and years of experience has about 20% negative feedback, where customers describe their unsuccessful experience with the company and the poor work of the corporation's support service.
Thomas Butke criticizes customer service in his review as follows: Listened to the same recording for hours, and no one picked up the phone. I tried several times to call customer service, and all I got was a recording that Deluxe supported all of the small business needs. Really? Then why does no one ever pick up the phone?
To draw a qualitative conclusion about how this corporation's customer service department works, we decided to make several attempts to reach them at various times during the business day. In 2 out of 3 cases, our attempts were successful, and we received reasonably qualified assistance. The staff was kind enough to answer our questions, and we were left satisfied. However, we did have to wait a while for an answer on the line. The waiting period was tedious and unbearable during one of the attempts, and we did not get an answer even after an hour of waiting.
The only conclusion is: the customer service is competent but very slow. Judge for yourself whether this is a critical aspect for you because it is a severe disadvantage for a corporation of this level.
Assuming that you pay for some services at a price higher than the average market price, the long wait for help from the support may become a decisive factor for not choosing the company.
Comparison with Other Products
You can always draw the best conclusions about a company by comparing it with its competitors. We invite you to do that now. We have prepared a comparative characteristic of Deluxe Corporation and its partner MyCorporation with other LLC formation services. By contrast, you will be able to better evaluate the corporation and decide whether to cooperate with this company or cross it off your list of possible contractors.
Deluxe (MyCorporation) vs LegalZoom
Both of these LLC formation services have years of experience in the US company formation market. We also find both companies to be reliable and trustworthy. But these services have many differences when you look at them in detail. Let's do it!
Among the features of Deluxe (MyCorporation), we would like to mention:
The cost of services is more expensive than at ZenBusiness;
Excellent and mostly praiseworthy reviews of the company creation process with Deluxe (4.3/5 on Trustpilot);
The customer support service is only available on weekdays;
There is an opportunity to ask a question directly to the CEO of the company via Twitter;
The registered agent service is included in the Deluxe service package.
Among the features of LegalZoom, we would like to mention:
The basic service package costs only $79;
Contradictory customer feedback about setting up a company with LegalZoom;
Customer service is available 7 days a week;
Provides more additional legal services than a competitor;
Registered agent service is free for 12 months.
For a more detailed comparison of these services, check out our article. In the comparison, we did an in-depth analysis of each company.
Deluxe (MyCorporation) vs Northwest Registered Agent
Northwest Registered Agent has a lot of experience and a loud name. This LLC formation service is a strong competitor for Deluxe in the online business registration industry. That is why it is very interesting to compare these services.
Among the features of Deluxe (MyCorporation), we would like to note:
Predominantly positive feedback about working with the company in the U.S. business registration industry;
Inclusion of an annual report filing service in packages from standard to more expensive ones;
Registered Agent service is not included in all packages.
Among the features of the Northwest Registered Agent, we would like to mention:
Has both many positive and negative customer reviews;
Registered Agent service is included in all packages;
You can request expedited processing of documents and get them ready much faster (for an additional fee).
Both of these services are popular with clients. To make the right decision, read a more detailed comparison of these LLC formation services, and you will not go wrong with your choice!
Deluxe (MyCorporation) vs Incfile
We would like to recommend these services because they are both credible. They both have their own undeniable advantages and often become the right choice for customers. What makes these services unique? Let's take a quick look.
Among the features of Deluxe (MyCorporation), we would like to note:
Predominantly positive feedback from clients;
Included annual report filing service (usually, competitors sell this service for an additional fee);
Served twice as many clients as Incfile.
Among Incfile's features, we would like to mention:
The basic service package costs $0 (+of course, you have to pay state fees);
All of the packages include a required registered agent service for 12 months;
Have significantly less experience in this niche than Deluxe.
Although Incfile offers services at a better price, Deluxe is a more experienced company. If you're wondering how this affects the provision of services by these LLC formation services, read our article. There, we detailed the other features of these companies and want to share our findings with you. This will help you make the right choice if you are in doubt about which company you should choose and trust to register your business.
Conclusion
Setting up your own business is a responsible step. But the good news is that there are many LLC formation services on the market that are ready to help you in setting up your company.
Deluxe Service is an LLC formation company that provides such services to clients. But in addition to registering your business, it can help you at any stage of its development. Setting up a successful company and making it thrive are tasks that Deluxe does very well. This service literally leaves you no chance but to become a successful businessman.
In terms of pricing, Deluxe Corporation is in the middle to high segment. On the market of such services, you can find better deals and save money if you have a limited budget. But few competitors will be able to give you such a range of business services, which makes the company's offerings unique. Moreover, the payback will not make you wait!
FAQ